Absolutely Fabulous AbFab Season 6 Episode 2 starts out with Edina and Patsy going to the spa.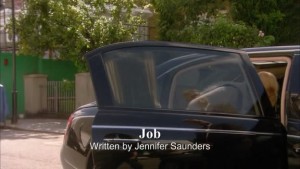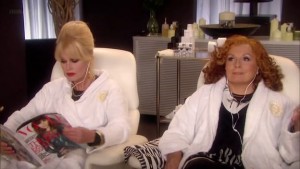 The LONNNNG drive to the spa and back ends with Patsy going to work. The office is set up in Eddy's living room.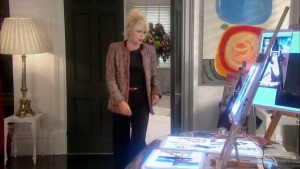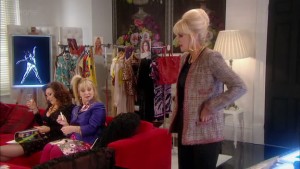 The two coworkers decide they can't work because the intern hasn't gotten in yet.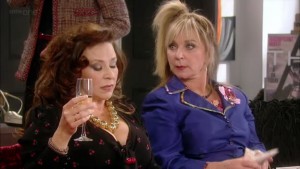 Patsy throws her weight around at the intern…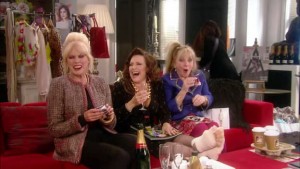 Saph and another girl are discussing a fundraiser that they're having. It involved going to Africa, where Saphy's husband and daughter are still living.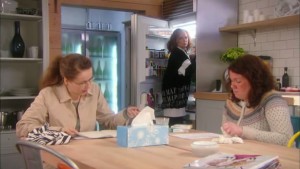 Eddy perks up at the idea of helping with Saph's fundraiser, and Saph goes off in her usual style.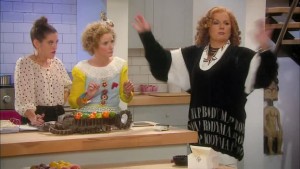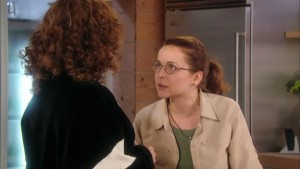 After Patsy's hard 10 minutes worth of "work", she and Eddy go to lunch.
Where they see Jeanne Durand (played by Lindsay Duncan), being wooed by PR people at another table. Jeanne goes to smoke and comes back accidentally to Eds' and Pats' table, where Eddy signs her.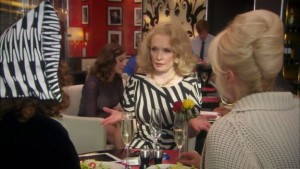 Eddy books her for a one night show at the Royal Albert Hall. While checking out the venue, Eds goes inward and starts singing her smash hit "walking down the road…" with none other than La Roux.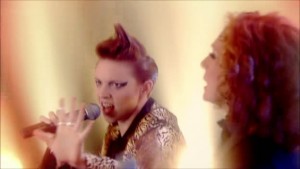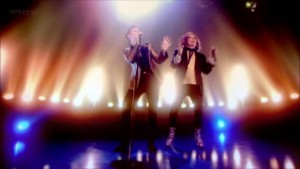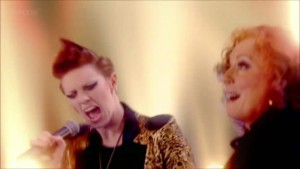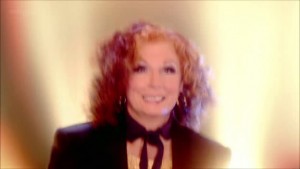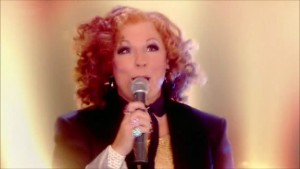 When she gets home, she's very excited to have signed and booked Jeanne, and we find out that Saph ADORES Jeanne. Eddy's mother thinks she's saying Duran Duran and thinks Jeanne is Nick Rhodes.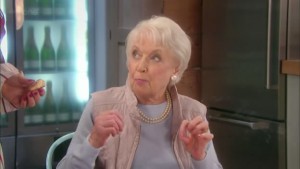 It seems that Patsy's "respect" for Saph has gone away, also.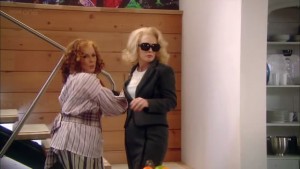 Jeanne Durand reminds me so much of Patsy's sister, whom Patsy killed in an early episode.
She starts rehearsing for the performance and there's a HUGE problem.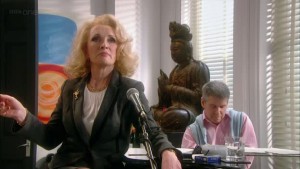 Baby Spice (Emma Bunton) and Lulu come to assist with Jeanne's issue.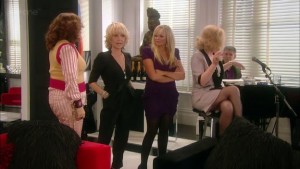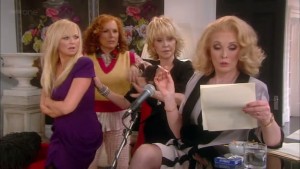 This listening party starts in Ed's living room.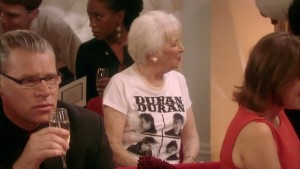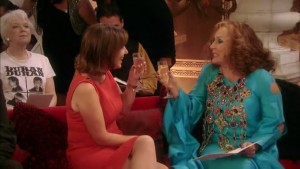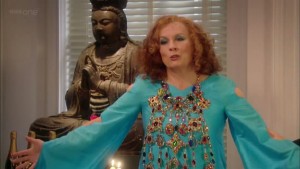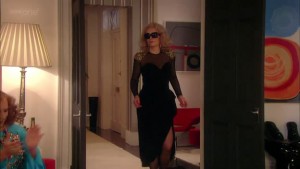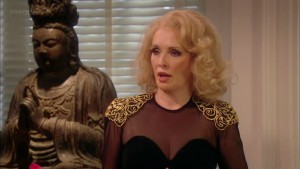 "I don't smoke… I am… a cigarette…"
When Jeanne finally starts singing….
Eddy seems shocked…
Jeanne does her performance at the Royal Albert Hall.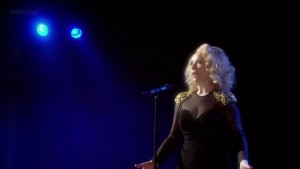 Triumph!
Saph realizes what her mother has done to try to show her that she's a good mother.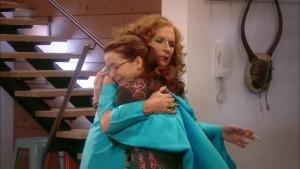 There are some great surprises in this episode!